International News for Homework
Via Scoop.it – Bilingual News for Students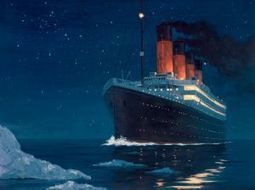 Tips, topics, and ideas for your homework, student newspaper, and other school projects * My Homework Network * Prof JML * Mexico…
The Titanic Sets Off On its Maiden Voyage
On this day in 1912, the Titanic leaves port in Southampton, England on her doomed voyage across the North Atlantic.
The sank of the Titanic probably the most famous accident in the world.
On April 15, 1912, Titanic was the first cruise ship and is considered the most luxurious ship ever built.
More than 1,500 people died when ships are hit an iceberg and sank in cold water. The ship was built at a cost of $ 7 million (approximately $ 150 million dollars if calculated at this time).
DAILY INTERESTING FACTS COM / History
http://www.dailyinterestingfacts.com/history/top-10-most-biggest-accident-in-history.html 
BILINGUAL JOURNALISTS * Tumblr
http://bilingual-journalists.tumblr.com/ 
BILINGUAL NEWSPAPER * Tumblr
http://bank-images.tumblr.com/ 
BILINGUAL NEWS FOR STUDENTS * WordPress
http://bilingualnews.wordpress.com
Via newshomework.wordpress.com
Aún no hay comentarios.
Meta

Entradas recientes

Archivo / File
Calendar

Blogs que sigo

Blogroll

Recorrido Principal

http://favoritetopics.wordpress.com http://bilingual-library.blogspot.com http://myschprojects.wordpress.com/ http://ten-times-ten.blogspot.com http://photos4homework.wordpress.com