New Tool Allows Users To Generate Storytelling On The Web By Curating Content: Timeline
Via Scoop.it – Bilingual News for Students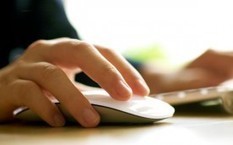 Excerpted from article by Mashable:
"Following in the footsteps of Storify, a new free, open-source online timeline tool is innovating storytelling on the web.
The interactive tool allows users to generate timelines on the web by curating content from Twitter, YouTube, Flickr, Vimeo, Google Maps and SoundCloud.
Timeline is an open-source, JavaScript and HTML/HTML 5 based tool that creates elegant timelines.
While Timeline is similar to Storify in that it allows users to aggregate media on the web, it differs in its operation. With Storify, users can drag and drop content into a post. With Timeline, users can either embed the code onto their website using JSON, or — if they don't want to mess with any coding — they can fill in a ready-made Timeline template on Google Docs."
Read full article: http://j.mp/GRGf6q
Check out it: http://timeline.verite.co
Aún no hay comentarios.
Meta

Entradas recientes

Archivo / File
Calendar

Blogs que sigo

Blogroll

Recorrido Principal

http://favoritetopics.wordpress.com http://bilingual-library.blogspot.com http://myschprojects.wordpress.com/ http://ten-times-ten.blogspot.com http://photos4homework.wordpress.com